MINOVA
2018 Spring & Summer - The Brtish Retrospective Chic
British Retrospective Chic is not simple foppishness in which we have a curious interest and yearn for fruitlessly to emulate. It is to enjoy this return to former British fashion culture in modern days that we have designed this collection recognizing that, still now, British humanism and chic are the norms for gentlemen.
To love and yearn for collecting and cherishing antique, vintage fashion is the only way to equip ourselves for knowledge of chic dressing. British retro chic is a spirit which can be brought back to the modern world.
SUITS & JACKETS
Old London Shrunk, 2/1 Twill, wearable for 10 months.
NEW
Nostalgic taste which it is appropriate to call "British retro chic" is fully expressed on the fabric ground colours. Red which looks a mixture of scarlet and terra cotta, brown like bitter chocolate, royal blue with emphasized blue etc. "Chic colours" used to be preferred by the tailors in London. Minova collection for 2018 Spring & Summer exemplifies this taste. These are the colours which can be described as British retrospective chic.
London Shrunk is one of the finishes for luxury wool. This name comes from the place where this finish has been developed. This process is a shrink resistant finish to avoid garments losing shape when being worn. The original method was carried out very slowly by leaving fabric for 1-2 days to remove fabric distortion after moistening it fully. After that, fabric was hanged naturally without any tension. Then it was dried and at the same time shrank. Nowadays, this process is done automatically by a special machine for this finish, but the process for removing distortion is the same method which tailors used in the old days.
WOOL100% PRUNELLE TWILL 270/280g 2/64-1/40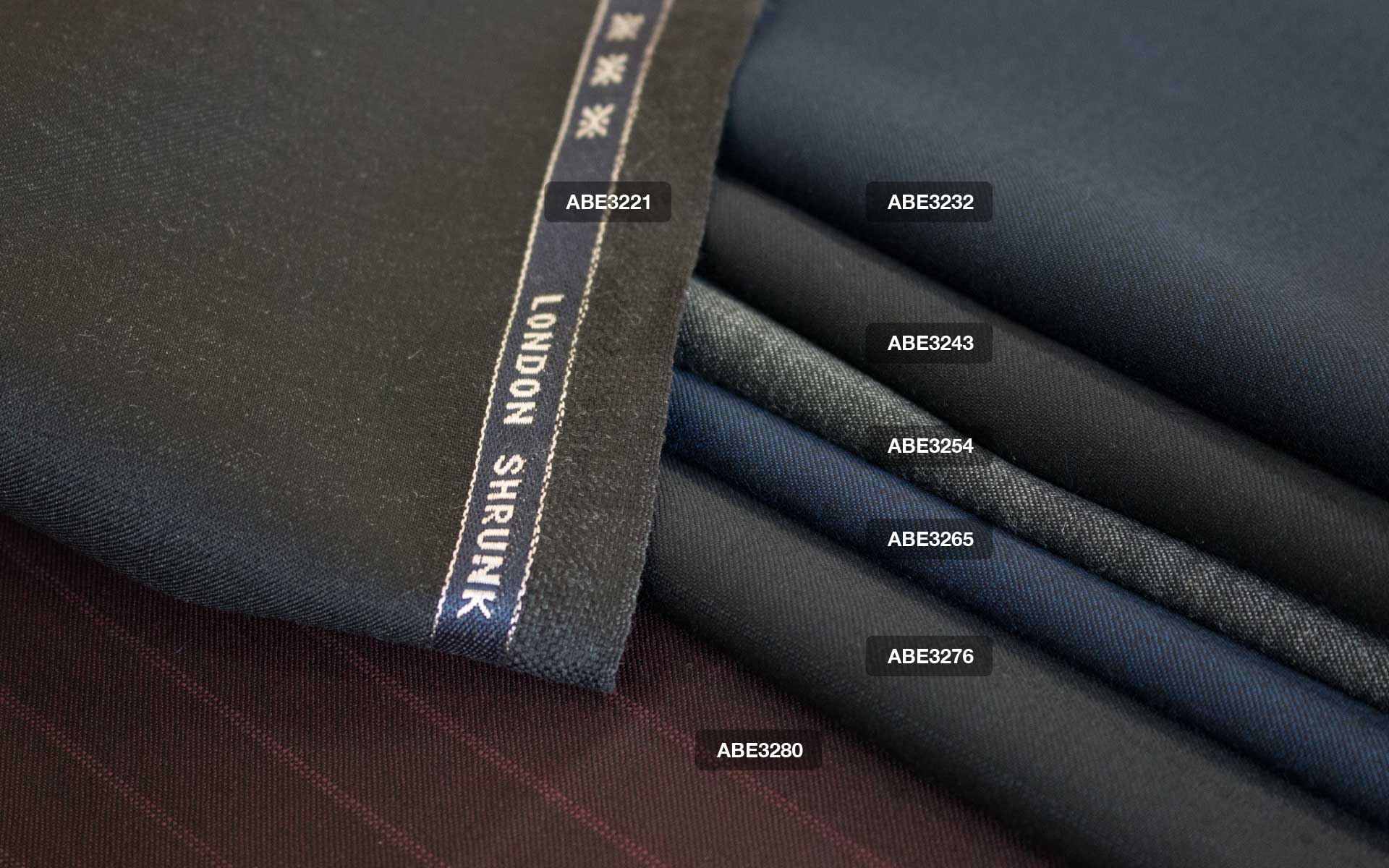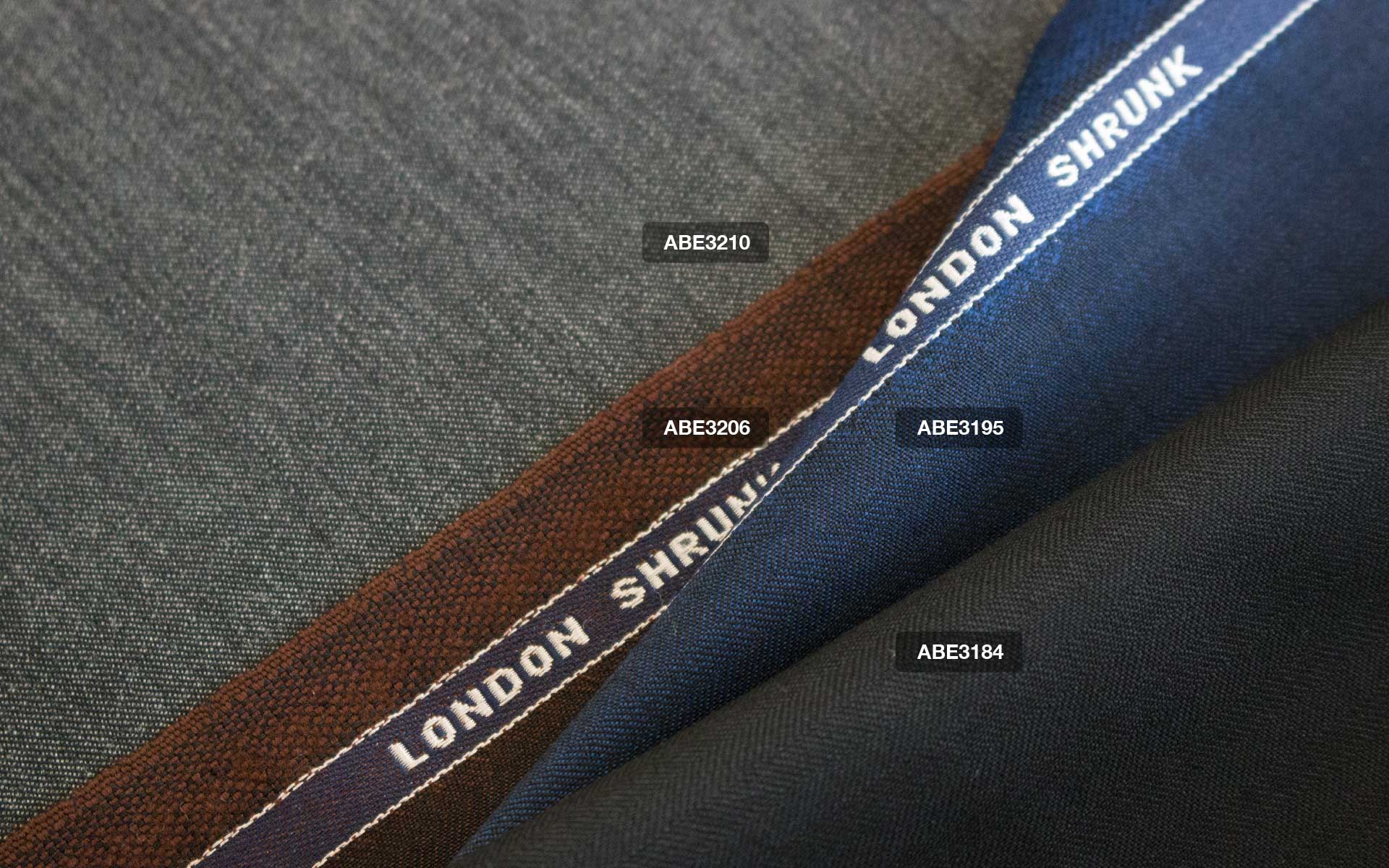 The use of thick yarn of 2 fold 48 count, Chic designs and crispy handle.
NEW
We find several merits for the use of thick yarn like 2 fold 48 count. For example an improvement for anti-wrinkle, strength of fiber itself, easiness to produce "handling" such as "resilience" with crispy and dry touch, easiness to have natural stretch etc. Above all, the most advantageous point is that this fabric is wearable for a long period in a year; it becomes a useful garment like 10 months suit.
Lawn green is used for the selvedge. With respect and consideration, we incorporate an element of "chic" for the decorative parts which are usually hidden after tailoring.
Clear cut, using 2 fold 48 count yarn, it has a rough surface and looks like a British vintage fabric. It has a retro taste which we cannot find in fabrics woven with fine yarns for high-Summer. We can enjoy this fabric if we embrace the taste of tailors at Savile Row, which can be described as the root of men's fashion.
WOOL 100% PLAIN WEAVE 260/270g 2/48-2/48