Super 150's WORSTED

Super 130's WORSTED
DORCHESTER
DORCHESTER 2017-18 AUTUMUN & WINTER
This is an original collection of British fabric which is selected and organized exclusively by Miyuki. Miyuki is particularly enthusiastic about "Made in Britain" and traditional designs. By selecting each colour and design with the fundamental criterions of elegance and taste in mind we believe that it is our important mission to bring only the finest of traditional British designs to our customers.
We renewed a logo by using the Black Union Jack as a key image of this "Dorchester Collection".This collection, with a new look, will be launched for 2017 autumn and winter seasons.
SUITS
Super 150's WORSTED
NEW
By the use of marvelously fine of 2-hold 120 count yarn, traditional and aristocratic designs described as "British" are assembled in this collection. This is the only fabric that is woven with such fine and even yarn that brings out such characteristics as an excellent and splendid luster with a smooth and soft touch yet also offers, by the woven twill structure, an evident firmness that will hold the shape of the finished garment.
This suiting tailors brilliantly and fulfills our customers wish for a distinct British look. The light weight of 250g/m will be rather suitable for a "10 months fabric"
Apart from the standard British fabric characteristics of fullness, this quality gives a light and graceful British flavour.
WOOL (Super 150's) 100% 250g 20 colours MADE IN ENGLAND
*It may take a number of days for the delivery as the fabrics is a back order from U.K.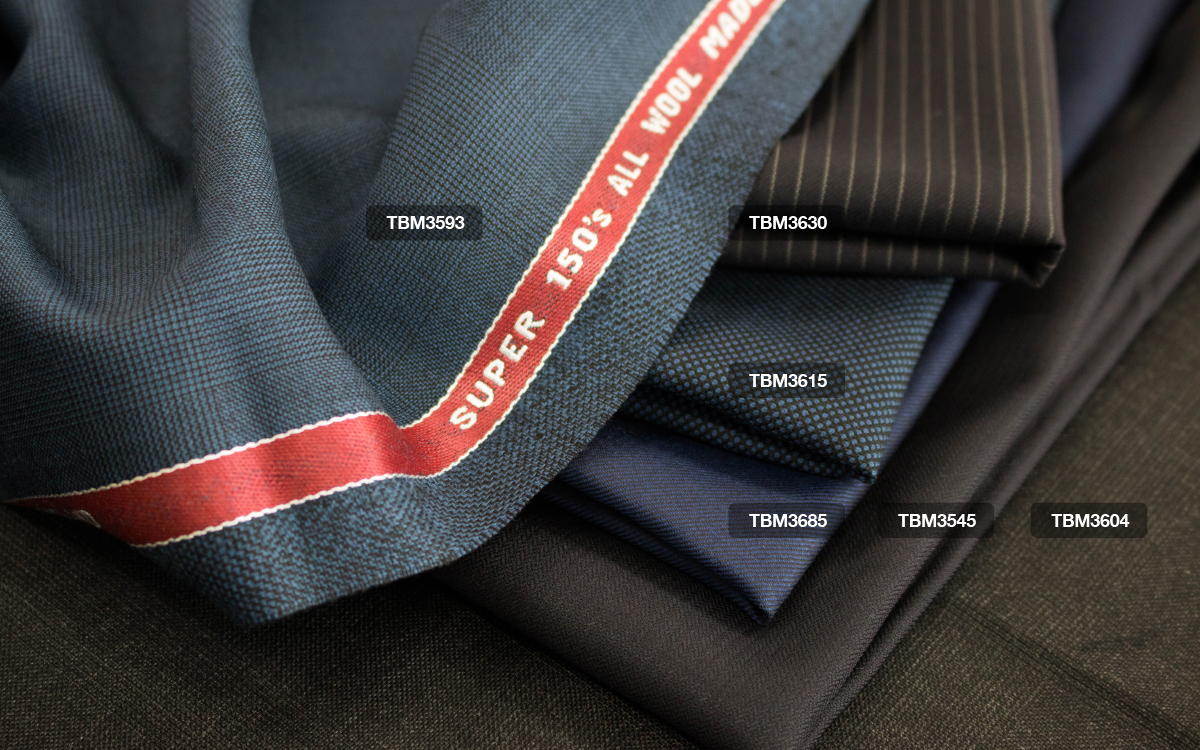 Super 130's WORSTED
NEW
Traditional English navy and charcoal grey are fully expressed in this series. Not only colours, but the core British designs such as pin stripe, mini herringbone, shadow stripe etc… are gathered in this collection.
The texture, created by yarns which are woven tightly and densely, is a unique and traditional characteristic of British taste. It can be described as a British standard among standards.
WOOL (Super 130's) 100% 270g 12colours MADE IN ENGLAND